SOF2.ORG Trilogy – Chapter One Results – 3 Team Capture the Flag
The first ever SOF2.org 3 team CTF game went underway a few days ago with 3 teams of 5 players battling it out on mp_jor1 but with the added twist of having 3 teams and 3 flags to cap.
The game took place over 3 x 15 minute rounds so each team played on each team.
It soon became apparent that the addition of the yellow team / flag adds a whole new dynamic to the usual Capture the Flag game play, with the ability to intercept flag runners and steal their flag for yourself.
The game play was solid and close throughout the game with the over all score resulting in a DRAW between HoP and the Solo's team.
Results:
House of Pain (HoP) : 12
Individual Players (Solo's) : 12
Elite Wild Clan (EWC) : 6
General feedback on the game was very positive with everyone enjoying the refreshing change from the normal CTF / jor1 regime, the mod itself is a BETA that was never official released and as such there's zero documentation.
There were a few annoying features like the prisoner / jail thing that seemed somehow linked to spawn killing, but was not ideal in a scrim situation, I have taken a look at the compiled .qvm's of the mod and managed to make a short list of cvar commands to enable / disable features.
The next round will be far more refined, with flame nades disabled and the server / mod configured towards to a scrim match setup.
Signups for Chapter #2
Live Stream Video
Round 1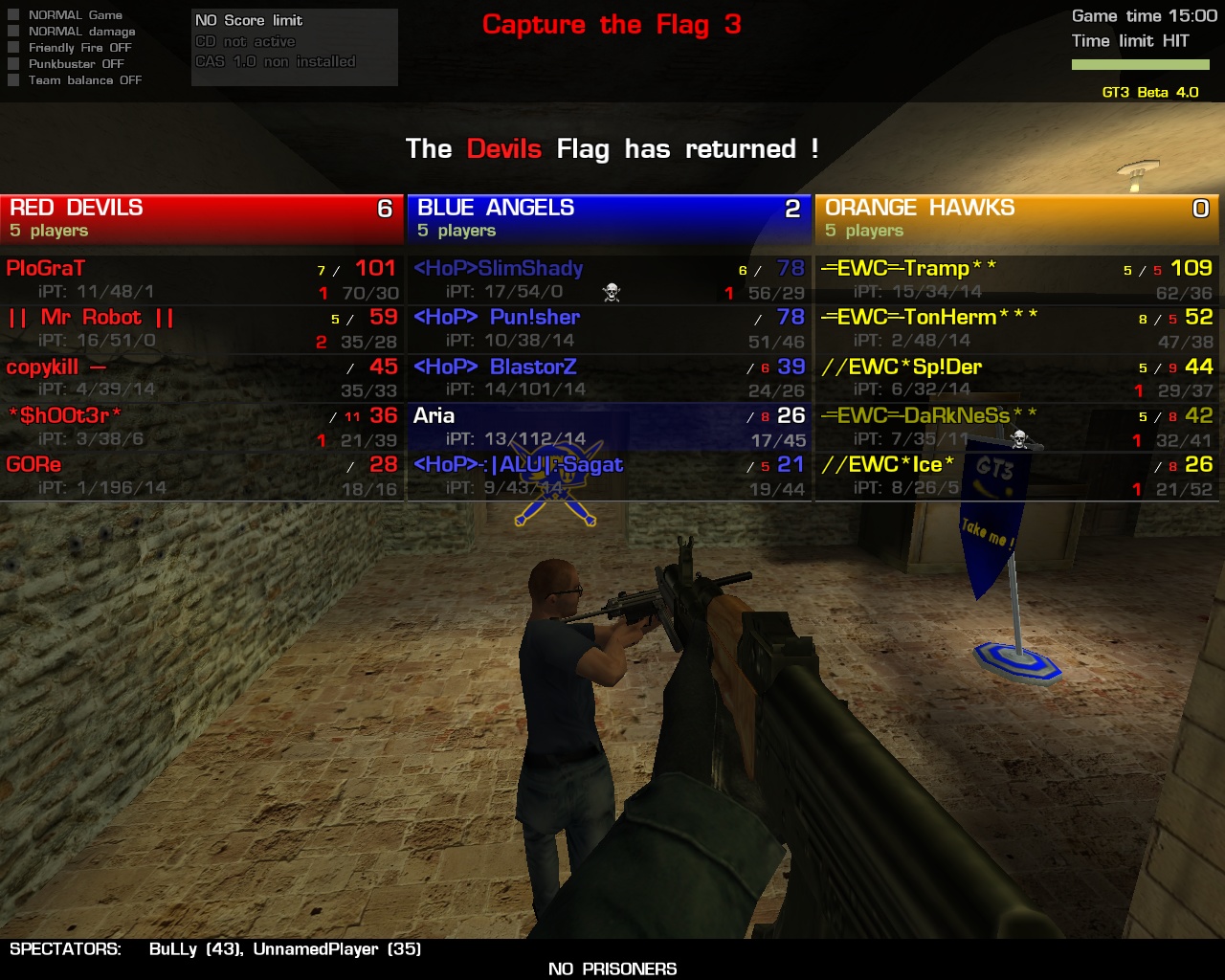 Round 2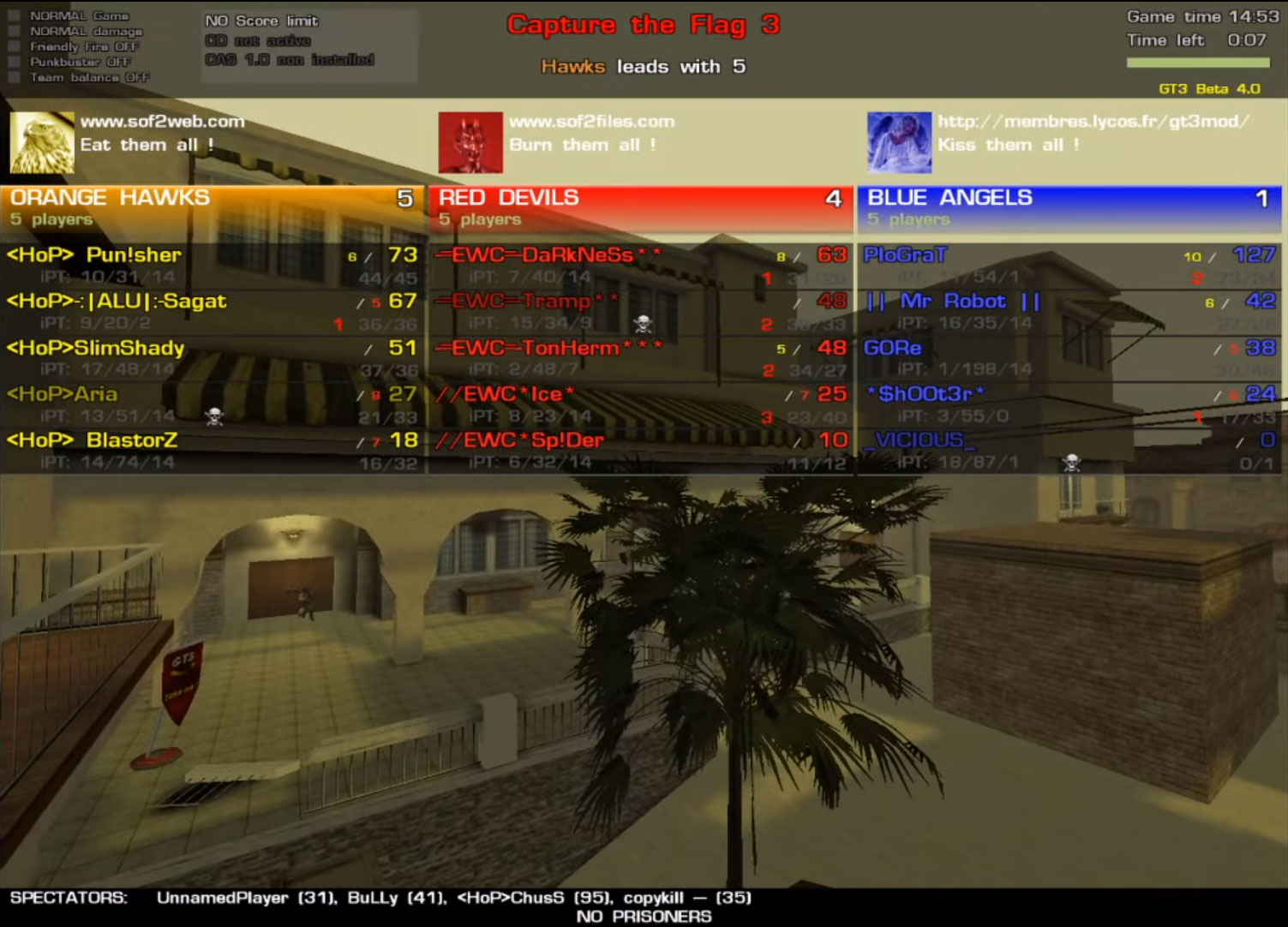 Round 3