PunkBuster Tutorial
PunkBuster for Soldier of Fortune 2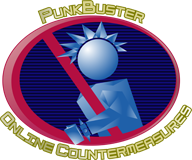 PunkBuster™, is an anti-cheat system developed by Even Balance for Soldier of Fortune 2 and many other games.
PunkBuster for Soldier of Fortune 2 is used to identify and remove cheating players from online multiplayer games..
Once popular, PunkBuster is rarely used nowadays, but it's still a good idea to keep your installation updated for those servers that do.
Update your PunkBuster Files
The easiest way to get your PunkBuster installed and up to date is to replace your current PB directory with the contents of the file below and then run the pbsvc.exe file from step 2.

Install PunkBuster Windows Services (pbsvc.exe)
For PunkBuster to operate there are two Windows services that need to be installed, this is done by running the pbsvc.exe file from Even Balance.
The pbsvc.exe file below installs the two required PunkBuster services PnkBstrA and PnkBstrB
One you have installed pbsvc.exe and have the game open you should see these two services running in your Task Manager.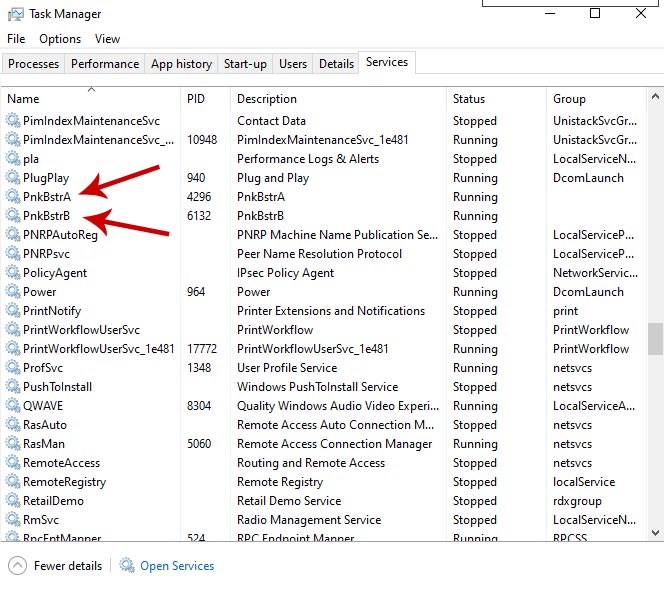 If you are a server admin and wish to run PunkBuster on your Soldier of Fortune 2 server then you require the files in the download below.
These are serverside files and are NOT required by players.
Unzip the files from the package above to your local computer and then upload the "pb" directory to your Soldier of Fortune 2 server's root directory on the FTP account.
We recommend using FileZilla as a FTP client to connect to your server.
Add +set sv_punkbuster 0 to your servers start script, and pb_sv_enable to your servers config file.
Restart your server and you should be up and running with PunkBuster enabled.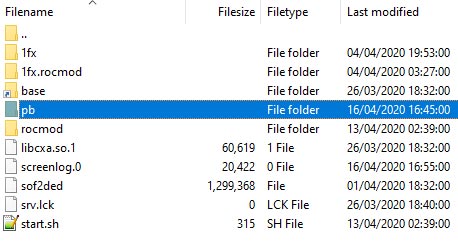 Example of server FTP on Linux.
PunkBuster Errors & Issues
If you are experiencing problems and are getting kicked from a PunkBuster enabled server, in most cases this can be resolved by updating your PunkBuster.
When you get kicked take notice of the PunkBuster kick message that is displayed on the screen.
Common PunkBuster kick messages are the following:
PunkBuster kicked player 'Gamertag' (for 0 minutes) … RESTRICTION: Service Communication Failure: #FAILURE REASON
PunkBuster kicked player 'Gamertag' (for 2 minutes) … Violation (GAMEHACK) #CHEATNAME
PunkBuster kicked player 'Gamertag' (for 0 minutes) … PB INIT FAILURE
Below is a list of common kick message classes and how to fix them.
| Kick Message | Explanation |
| --- | --- |
| … RESTRICTION: Service Communication Failure: ….. | One or more of the PunkBuster components is not installed or operating correctly. update your PunkBuster and run the PBSVC tool. |
| … Violation (XXXXXXX) #XXXXXX | You are either cheating or have a setting that does not match the servers criteria, com_maxfps 333 for example. |
| … PB INIT FAILURE | One or more of the PunkBuster components is not installed or operating correctly. update your PunkBuster and run the PBSVC tool. |
| … GLOBAL PunkBuster GUID BAN xxxxxxxx | The PunkBuster GUID that is associated with your CD key/game account has been permanently banned. You will need to purchase a new game account and/or CD key to play again. |
| … xxxxxxxx [Admin Decision] | The server administrator has placed a local ban on your PunkBuster GUID. To play again on that server you must ask the server admin to unban you. |
| … RESTRICTION: Disallowed Program/Driver | A program or driver is installed on your computer that could be used to cheat in a game. Stop all unnecessary programs and try connecting again. |
| … This PB Server Requires (A1393 C2.306) – Error loading pbag | One or more of the PunkBuster components is not installed or operating correctly. update your PunkBuster and run the PBSVC tool. |