House of Pain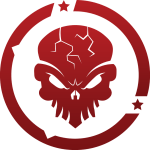 Server IP's
Gold Main: 31.186.250.124:20101
Silver Main: 31.186.250.124:20100
Normal Damage: 173.199.75.42:20100
Custom Maps: 31.186.250.124:20102
1vs1: 31.186.250.124:20104
Clan Information
Our goals as a clan and as a community is to create a one stop server where players are having fun and are enjoying their time on our servers. We aim to do this by having simple processes in place to keep the server fun for everyone.
We also make sure that our servers are of top quality performance and are well maintained to provide gamers with a lag free and pleasant experience at all times.
We take all users suggestions and complaints very seriously regardless if they are members of the team or not to help us improve the server and the community for everyone. We will always try to implement any suggested changes that players recommend but from time to time some suggestions will not be possible but when this is the case we will always give the user a valid and in depth reason to why we can't accept their suggestions.
We strive for success so making sure our players remain happy we achieve our main goal and that is to have a active server where members and players alike are happy to come and play.