MAX_ZENA – Zena On My Mind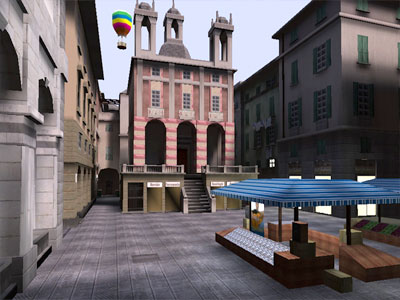 Version
Download

97

File Size

27.64 MB

File Count

1

Create Date

9 April 2020

Last Updated

12 April 2020
MAX_ZENA - Zena On My Mind
TITLE:    "Zena on my mind"
FILE:     max_zena.pk3
GAME:     [Soldier of Fortune II]  Ravensoft
TYPE :    map
TOOLS:    GTKradiant 1.4.0, q3map2, q3map2toolz
RELEASED: 06 may 2006
FEATURES:  all stock gametypes, custom textures , custom shaders custom .md3 models, custom sounds, custom soundtrack remix, custom .EFX, triggered tricks, trains, 32 players support.
DEV:      made in spare time, about 700 hours of work, started from scatch in 06/2005
NOTES:    Custom SKYBOX from real location panorama, lots of triggered tricks (doors, hurt brush, animated textures, "pidgeon fly" custom efx), innovative sound system in sevral zones (clean+reverbered sound samples), VIRTUAVU (a portal) and GPS-PASSALERT systems (triggered alerts), gametype related brushes
Detailed, he's not joking. This map has flawless detail, in fact probably too much? The detail on the roof tops is awesome. The map is huge and you will get lost very easily (i did)  The custom textures and sounds are fantastic, you really feel like your there. The map supports dm, tdm, ctf, inf, dem, elim game types and will host 32 players, and boy you will need this map full to enjoy it.
Read the read-me for full details of the features added to much to add here. This map is well worth a download, and hopefully you will get it on those custom servers.
Note: This map is huge and you will need a good number of players to enjoy it.